I've done a few charts that you need in order to construct sentences just like the ones we've looked at last lesson.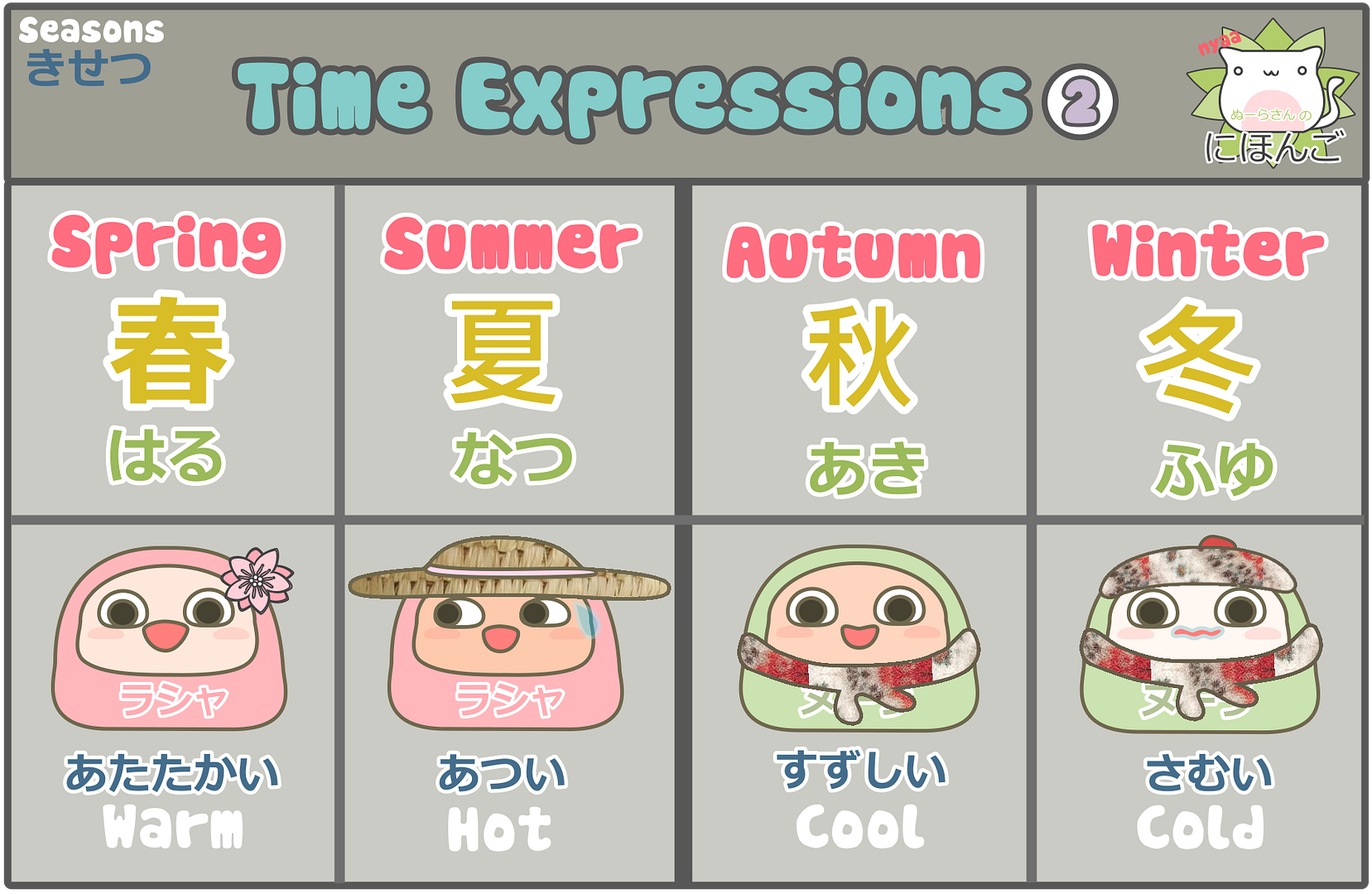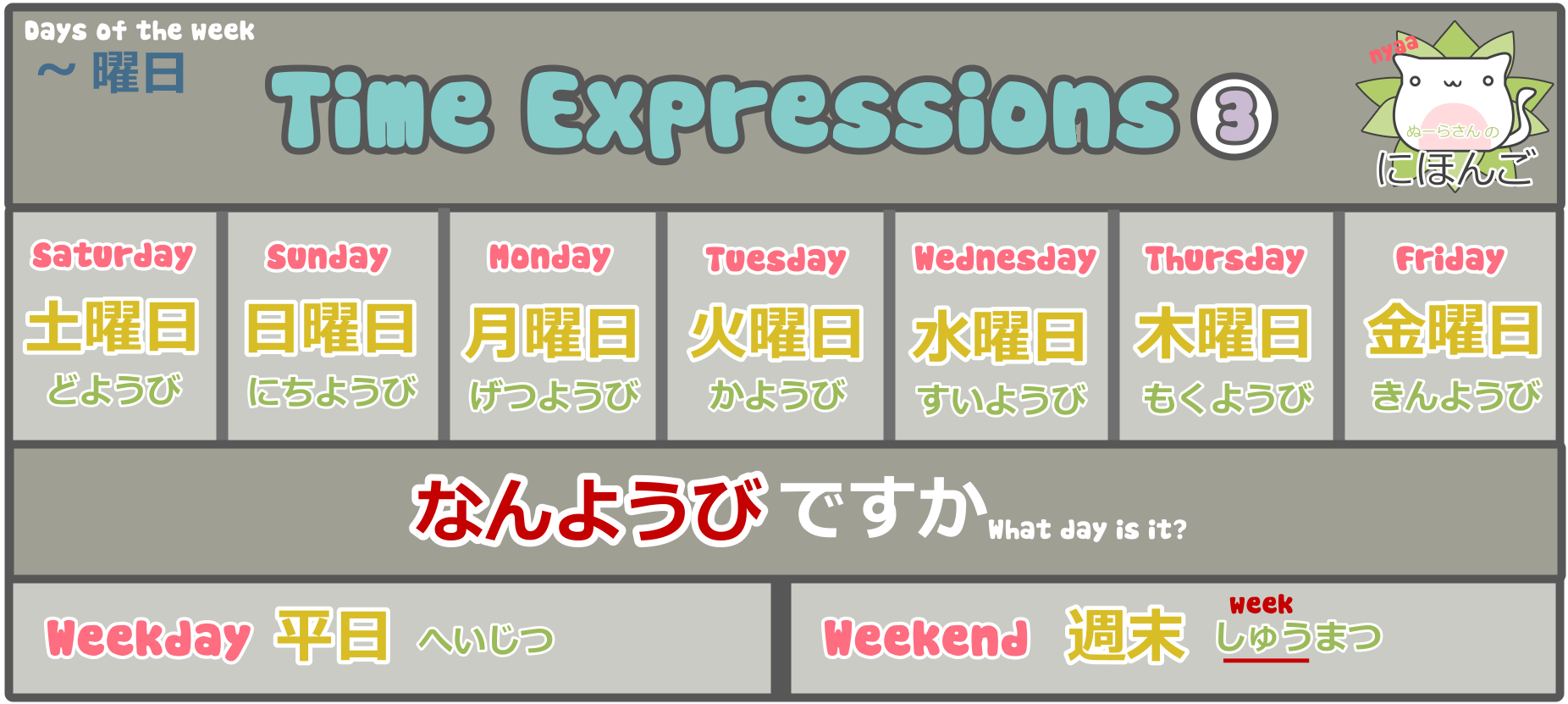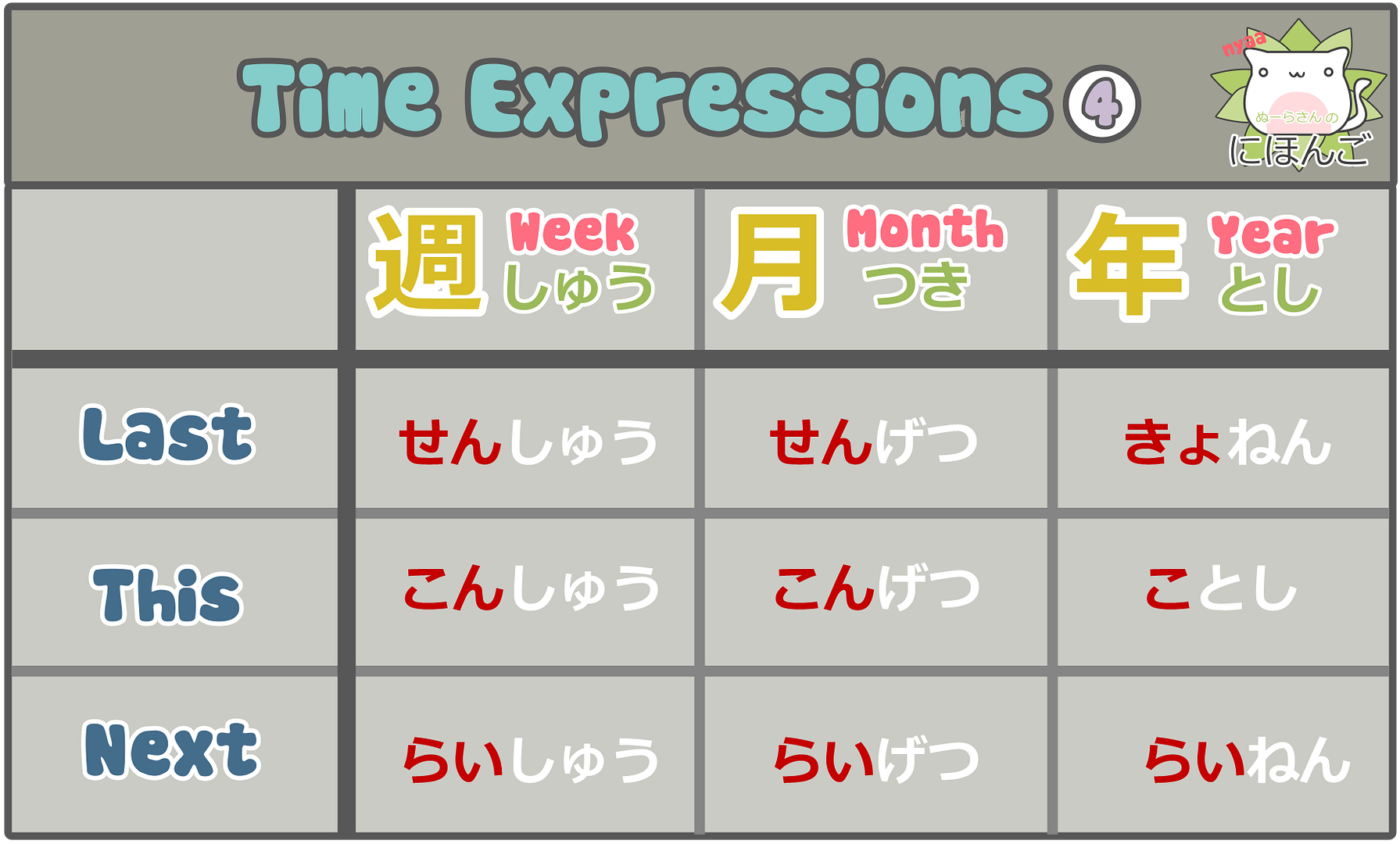 なん
in the question will be written as
何
on my lessons from now on.
And now here are the sounds for days of the month:
31 = 
さんじゅうに
にち
(What day of the month is it?)
To ask what the date is today just add each question to the sentense like so:
(きょうは なんがつ なんにち なんようび ですか)
The answer to this would be in this order:
(きょうは ろくがつ なのか もくようび です)
Now if you want to say every~ you just add
まい
before the time like:
and so on and so forth.
じゃ、また
!!!